The Mission Finland project is participating in The Finnish Week organized by the department of contemporary history at the University of Fribourg (CH).
During the week 7.11.–11.11.2022 there will be a lot of discussions about neutrality and non-governmental networks during the Cold War and especially after the Helsinki Accords 1975–1991.
New reports every day, stay tuned!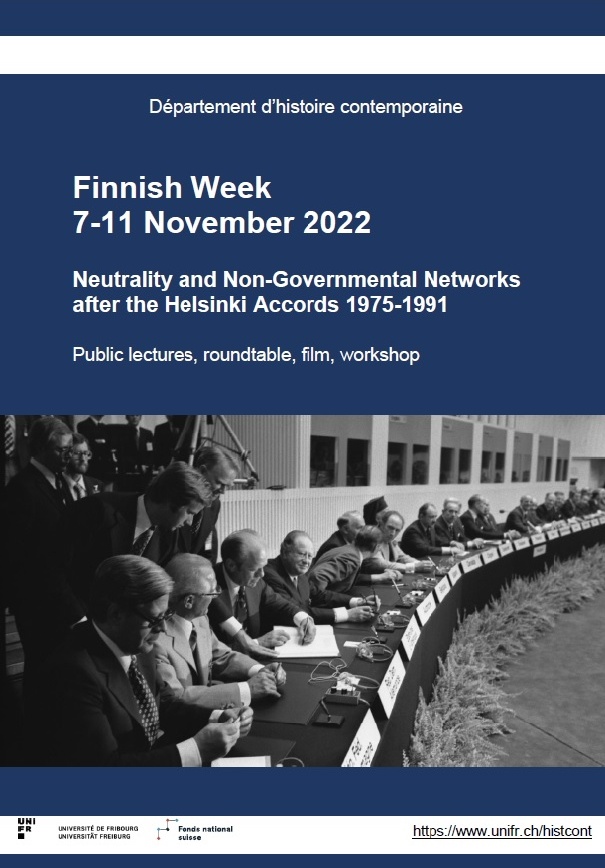 Cultural DiplomacyFinlandSwitzerlandVisits
News » Visiting Fribourg